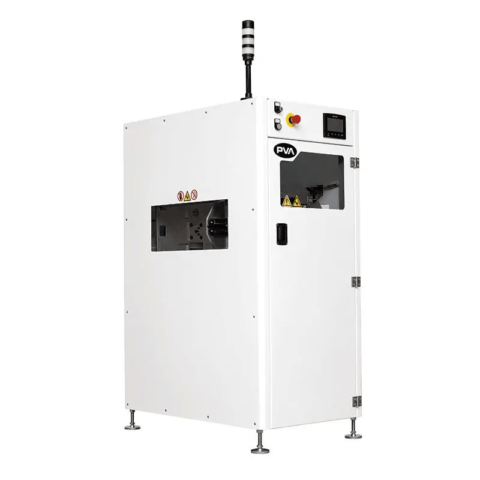 The BI2000 is a compact pneumatic inverting module for use with printed circuit boards and pallets within an inline process. Once inverted, the assembly can continue on to the next module, or return to the original workstation in a bi-directional mode.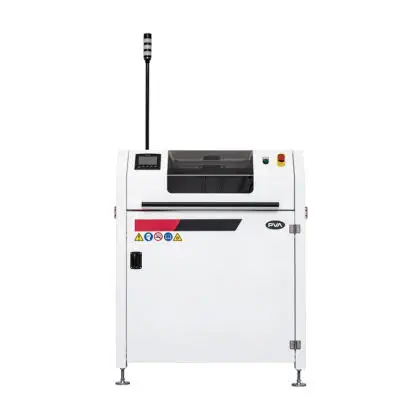 Spectra features Fusion® UV lamps by Heraeus to initiate fast ultraviolet light polymerization of adhesives and coatings in an efficient inline process. Various beam widths are available to accommodate a wide range of substrate dimensions.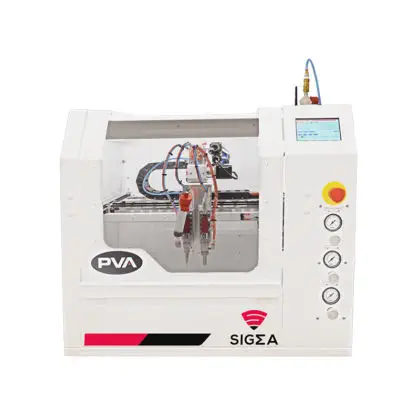 The Sigma benchtop is a compact three-axis robotic gantry ideal for automating a variety of dispensing and coating applications. Featuring multiple mounting positions, users can easily incorporate multiple chemistries or application techniques into their process. With remote programming capability and image background import, programs can be quickly uploaded from your desktop utilizing Sigma's internal 2.4 GHz Wi-Fi network. Sigma combines PVA's superior quality and global support in a flexible, multi-purpose robot that instantly brings repeatability to your manufacturing process.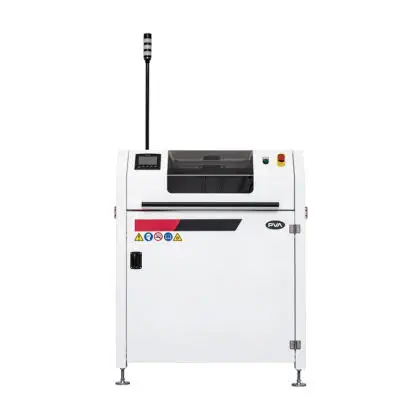 The Q Series Transfer Conveyors are ideal for a wide range of path handling applications and can optimize material flow between processes. PVA conveyor systems can be used to transport bare board assemblies or pallet fixtures.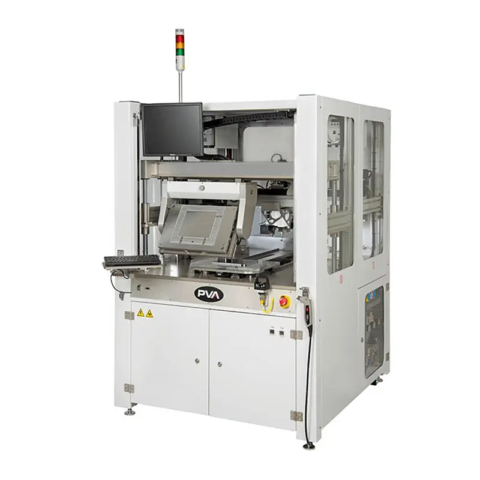 The PVA710 Optical Bonding System is used to dispense and assemble optical devices in atmosphere without bubbles. It is an ideal solution for use with any optically clear acrylic or silicone.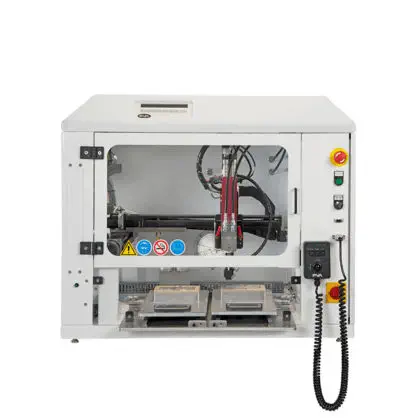 The PVA350 is a flexible three or four-axis robot that is suitable for virtually any benchtop of laboratory selective coating and automated dispensing application. The PVA350 features a robust overhead motion platform employing brushless DC servo motors and precision ball screw slides. Encoder feedback on all axes assures a closed-loop process that is consistent and reliable. The PVA350 platform is enclosed for added protection during spray applications.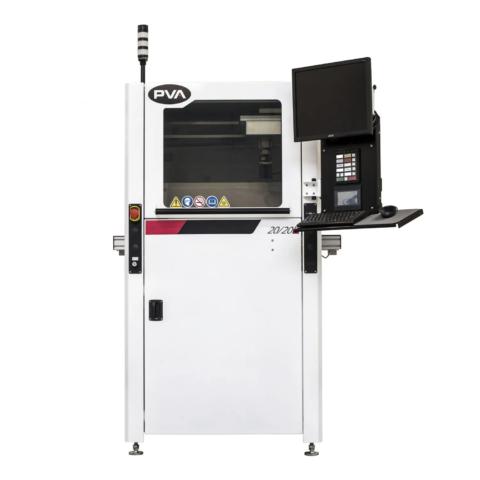 The PVA 20/20 inspects large areas of coated PCBs quickly to assure quality during the conformal coating processes. The system seamlessly works inline with PVA conformal coating systems to inspect UV fluorescent material for intended coverage and keep out areas. Inspection during the production process ensures continued productivity, allows the function to be fully documented and provides product traceability.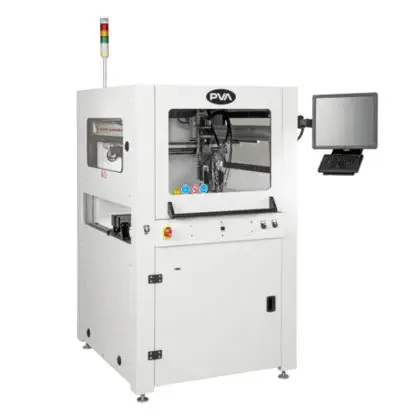 The Flex Cell is a custom three or four-axis robotic platform for dispensing a wide variety of adhesives, sealants, and conformal coatings. Each Flex Cell is designed to your specific application and with your desired options.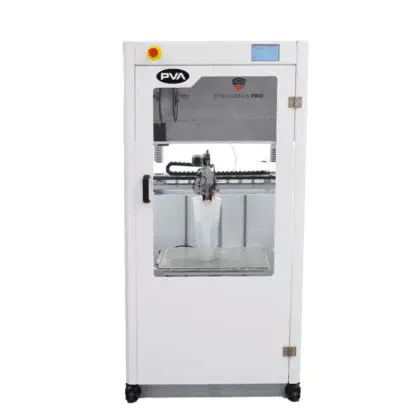 The Emergence PRO™ Multi-Platform 3D Printing System offers intuitive 3D printing and digital solutions across multiple industries. This innovative printing platform delivers quantifiable, adjustable, and reproducible results for your modern manufacturing needs.